Oxford City Morris Men
Home Page
Oxford City Morris Men exists to maintain and uphold the traditions of the Cotswold Morris, to dance the same within Oxford City and its surrounding villages, and to drink lots of beer.
As well as our summer programme of Wednesday evenings and the occasional Saturday lunchtime dancing in and around Oxford, we frequently perform at private functions.
New Members Welcome
Winter practice sessions run on Wednesday evenings between 7:30pm and 9:00pm from September to April. Sessions are run jointly with Oxford University Morris, as are most of our dancing performances during the summer. Come and join us!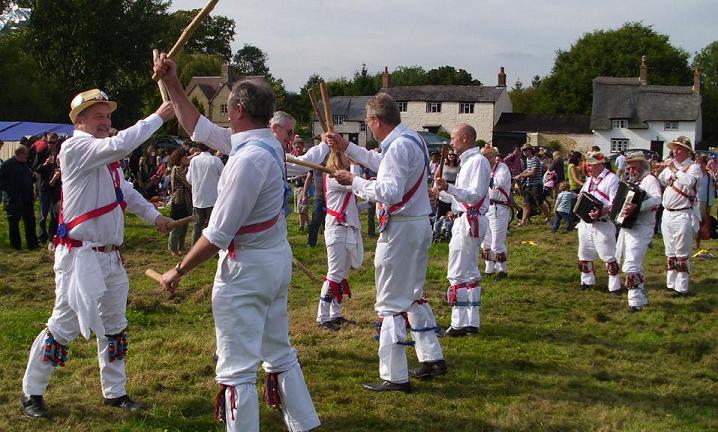 Binsey Fete, 15 September 2012